Building MINIOBS III
Following the first draft.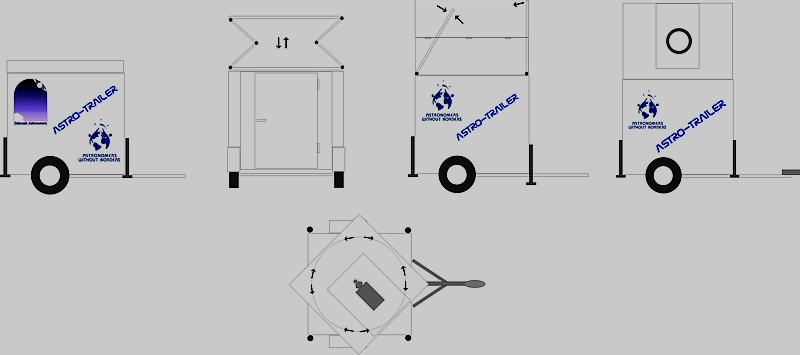 A first photographic report of constructing the trailer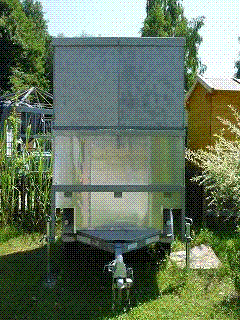 The "dome" already in action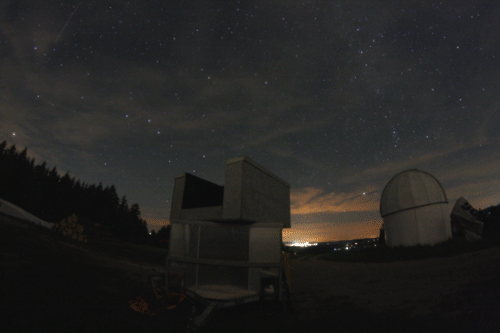 In the future I want to take my observatory to any dark place I want (for example to dark and high mountain places) !!!
Some people set up their telescope, I want to set up my observatory. The "dome" is a kind of foldaway box, full 360° rotating and motorcontrolled, the pier will be seperated from observatory ground and can be lowered to the ground.
Planned is: Wireless Connection, Remote Control, CCD Cam & Guiding - I want to observe in warm conditions - for example sitting in my campervan or in a house. The trailer will be powered by solarpanels and some didactic materials (charts, models, beamer, screen, and multimedia equipment) will be on board for doing astronomylessions on the fly.
I will use the trailer for public observations, especialle during future planned trips to foreign countries in the name of Astronomers Without Borders (AWB). Have a look - HERE- to a report of my first AWB- trip 2010 - " From Orient to Occident - One People, One Sky" - with my little "Astrocar" (1.AWB-CAR).